The General Services Administration (GSA) 8(a) Streamlined Technology Acquisition Resources for Services (STARS) II is a multiple-award, indefinite-delivery/indefinite quantity (IDIQ) contract engineered to provide cutting-edge technology solutions from award-winning 8(a) small business to deferral agencies.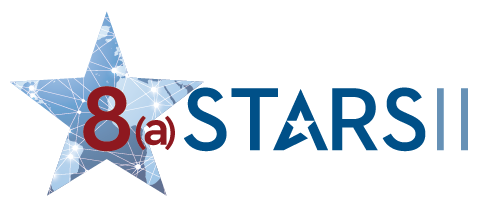 ValidaTek provides a wide range of IT products, services, and solutions via the GSA 8(a) STARS II contract. ValidaTek was awarded all four Functional Areas on both Constellation I and Constellation II:
NAICS 541511

—Custom Computer Programming Services (Functional Area 1)

NAICS 541512

—Computer Systems Design Services (Functional Area 2)

NAICS 541513

—Computer Facilities Management Services (Functional Area 3)

NAICS 541519

—Other Computer Related Services (Functional Area 4)
Contract Number: GS-06F-1201Z
DUNS: 781581967
Benefits of STARS II
Allows for long-term planning of large-scale program requirements

Enhanced opportunities for 8(a) firms

Offers flexibility of contract types to mitigate risk

Offers access to a pool of contractors with additional industry credentials

Facilitates integrated IT solutions

Enables federal clients to earn 8(a) small business credit

Saves time and money by reducing procurement lead time

Promotes contract compliance and reduces risk of adverse audits

FAR 16.505 Fair Opportunity process supports best value awards

Minimizes protest risk and supports timely order award for optimal mission support
Features of STARS II
$10B program ceiling and five-year base period with one, five-year option

Directed task orders up to $4M

Contract types include: fixed price, labor hour, and time and materials terms

Two constellations (tiers)

Permits other direct costs when it is integral and necessary to the IT effort

Access to exceptionally qualified 8(a) small business industry partners

Pre-competed, easy-to-use contract with streamlined ordering procedures based on FAR 16.505

Complimentary scope compatibility reviews

Compliance with Section 843 of the National Defense Authorization Act (NDAA) of 2008 and Section 863 of NDAA 2009

No protests on orders under $10M, except on the grounds that the order increases the scope, period, or maximum value of the GWAC
Contract Manager: Said Rachidi
703-674-6552 | [email protected]
For more information, please visit the GSA STARS II website.